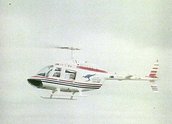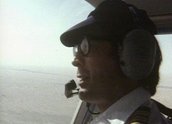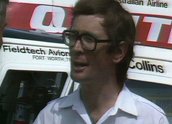 Dick Smith Explorer (1983)
Synopsis
Australian electronics businessman Dick Smith was the first person to fly solo around the world in a helicopter in 1982. The voyage is around the world, travelling east, starting and ending in Fort Worth USA.
The journey is recorded for the most part from a camera mounted in the passenger seat of the helicopter. A hand-held camera operated by Dick Smith provides additional material. There is also historical footage of early aviation. Smith provides the commentary, supplemented by narrator Bill Edmonds.
Curator's notes
Dick Smith has successfully recorded the historic flight by using a fixed camera mounted on the passenger side of the helicopter.
Given the limitations of filming, interest is sustained through Smith's unfailing enthusiasm and intrepid bravery on a dangerous expedition.