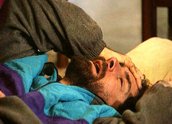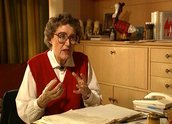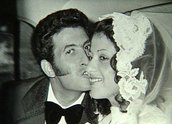 Deadly Hurt (1994)
Synopsis
In 1992, the National Committee on Violence Against Women released its National Strategy on Violence Against Women. Deadly Hurt is a personal response to the strategy by filmmaker Don Parham. Parham puts the case that it simplifies a complex issue and narrows the scope of the debate. At the end of the documentary Parham says 'this film is my fragile offering to the reconciliation of men and women.'
Deadly Hurt follows the story of one domestic homicide, interviewing a psychologist who sees the murderer's mother as primarily responsible, and the surviving daughters who witnessed their father shoot their mother before turning the gun on himself. Parham also interviews a therapist who works with men who wish to stop being violent. The therapist criticises the strategy for not giving attention to the need for such services. Also included is a depiction of domestic violence through a ballet performance.
Curator's notes
Filmmaker Don Parham uses a range of techniques, including a choreographed dance accompanied by Paul Grabowsky's music. Parham's credits include Riot or Revolution, Why Men Pay For It, Life is Too Serious, Love's Tragedies, Something You Call Unique and Big People, Small People.
After broadcasting the documentary, SBS held a studio debate on the issues it raised. The Deadly Hurt Debate is a 55 minute program that featured Kate Gilmore, spokesperson for NCVAW, Moira Rayner, former Victorian Equal Opportunity Commissioner, a representative from Men Against Sexual Assault, filmmaker Don Parham, and interviewees from his film.