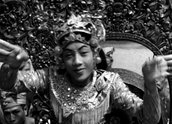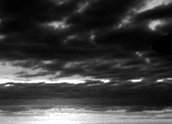 The Dance of the Eyes (c.1940)
Synopsis
The Dance of the Eyes is one of a series of travelogues made for screening in the first half of a cinema program in the 1940s and 50s. Travelling to Bali, the documentary covers woodcarving, exotic dancing, rice farming and a funeral, as well as the titular dance itself.
Curator's notes
Cinema programs were typically made up of the main feature film with short films at the start of the program. These were often travelogues, cartoons or newsreels. It was before the era of cheap air travel and most of the audience had not been overseas. Universal Pictures created Skylogues from the word travelogue. The implication is that the camera team flies into exotic locations – it is referred to in the titles as 'the winged camera.'
The clipped, rounded tones of the commentary by Australian John Dease run constantly through the film, explaining the images. Dease was an actor in Australian feature films including Smithy, Colour Me Dead, Newsfront and Ned Kelly (1970). He also appeared in TV series Chopper Squad, Certain Women and Case for the Defence.