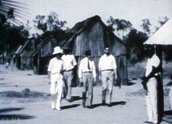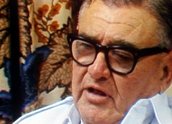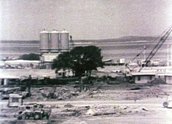 Couldn't Be Fairer (1984)
Synopsis
A documentary that intercuts historical footage with live interview material, Couldn't Be Fairer borrows its title from a statement made by Joh Bjelke Peterson, and explores the injustice endured by Aboriginal peoples.
Curator's notes
Couldn't Be Fairer is the result of a collaboration between respected Indigenous activist Mick Miller and filmmaker Dennis O'Rourke. It highlights the social injustice endured by Aboriginal peoples by offering snippets of archival footage of politicians and businessmen who express their racist views openly, illustrative of the political and social climate of the days when Aboriginal people could be publicly vilified.
Narrated by Miller, Couldn't Be Fairer deals with hard-hitting issues that disorder the lives of Indigenous peoples, and is a documentary that passionately seeks to explain the inner turmoil that sends Aboriginal people into dysfunctional lives by providing examples of racism. The desperation of the filmmakers is tangible, as the search for the source of angst and malaise is woven throughout the narrative.
The issues addressed by Couldn't Be Fairer are sadly still relevant today, and in terms of historical importance, filmic collaborations such as these have been instrumental in exposing the private pain endured by Indigenous peoples, and deal with issues that Mick Miller fought to overcome during his lifetime.
Mick Miller, who is the writer of Couldn't Be Fairer, has been commemorated as a natural born leader and champion of Indigenous peoples. Miller was influential in the formation of Northern Queensland band, Jama Dreaming, which provided a positive activity for youth, and he was influential in the establishment of a national Indigenous education policy National Aboriginal and Torres Strait Islander Education Policy. Miller remained involved in fighting for human rights for Indigenous people, attending a the World Council of Indigenous People in Stockholm in order to bring the plight of Indigenous Australians to international attention.
Couldn't Be Fairer is the legacy of Mick Miller – a man committed to fighting for the rights of Indigenous peoples, and his contribution endures to the present day.