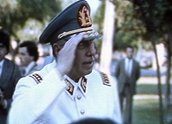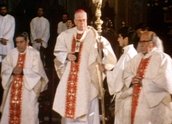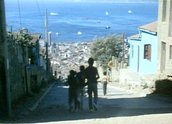 Chile: Hasta Cuando? (1986)
Synopsis
The documentary examines aspects of life in Chile under the dictatorship of General Pinochet. The film records songs of protest by the Chileans and the director interviews dissidents as well as people who support the regime. Bradbury also filmed demonstrations and incorporated archival footage.
Curator's notes
Chile: Hasta Cuando? was produced in secrecy. Producer-director David Bradbury went to Chile with a film crew under the guise of filming the music festival in 1985. Instead he made a film about the dictatorship of General Augusto Pinochet who took power under by military coup in 1973.
David Bradbury is a fiercely political filmmaker and has made many films on controversial subjects. His credits include, Fond Memories of Cuba, South of the Border, Wamsley's War and Loggerheads.