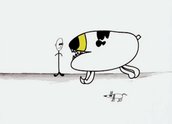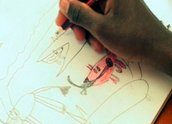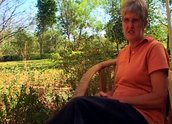 Cheeky Dog (2006)
Synopsis
A documentary about a young Indigenous boy with muscular dystrophy and his fascination with dogs.
Cheeky Dog is part of the Nganampa Anwernekenhe series produced by Central Australian Aboriginal Media Association (CAAMA) Productions. Nganampa Anwernekenhe means 'ours' in the Pitjanjatjara and Arrernte lanuages, and the series aims to contribute to the preservation of Indigenous languages and cultures.
Curator's notes
Stylistically, this documentary titled Cheeky Dog introduces the audience slowly to the personal world of Dion Beasley, a young Aboriginal boy who is profoundly deaf and has muscular dystrophy. The narrative unfolds gradually as we get to know Dion's playful fascination, verging on obsession, with dogs. This enthralment with dogs is important in Dion's life, inspiring him to draw his four legged friends constantly. It is this drawing of dogs that leads to Dion's work being applied to T-shirts and made available for sale. Dogs seem to have a peaceful, calming affect on Dion, and the animated segments in the film, inspired by Dion's artwork, add to the simplistic charm of this story.