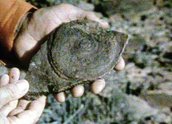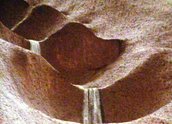 The Changing Face of Australia (1970)
Synopsis
This documentary made by the Shell Company of Australia provides a geological view of Australia's natural history and development.
Curator's notes
This documentary is from the 13-part Shell's Australia series about the Australian continent, and is just one of the many documentaries Shell has made over the years about the natural environment. With a sophisticated use of the medium, Shell has visually documented the company's own complex and changing relationship with Australia's environment over the decades. Despite its geological perspective, in The Changing Face of Australia there is little direct reference to Shell's interests in the coal and oil deposits buried in the earth's crust.
As with all of Shell's films, this documentary is well made (if now dated). Shell recognised the power of moving images in the 1920s when the company began sponsoring short documentaries. In the late 1940s the Shell Film Unit was formed, and produced some of Shell's strongest work, including the acclaimed documentary The Back of Beyond (1954).
The National Film and Sound Archive holds hundreds of films, videos, photographs, publicity kits, brochures and notes deposited by the Shell Company of Australia for preservation.