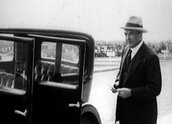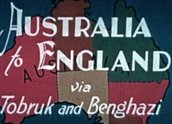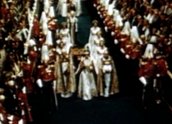 Canberra Files, The (2006)
Synopsis
The Canberra Files takes a chronological look at the way moving images of Australia's political leaders have influenced the nation over 105 years. It features a special on the Menzies Home Movie Collection and an interview with Menzies's daughter, Heather Henderson. There is also an interview with Michael Caton, the presenter of The Canberra Files, about his life as an actor.
Curator's notes
Director Julian Russell was asked by the Australian Film Commission to create a screening presentation on 'political history' based on material from the National Film and Sound Archive. It was then decided to create a DVD version as a record of the way film and politics have shaped the nation. This DVD release also featured additional material including a 14 minute interview with Heather Henderson, the daughter of former Prime Minister Robert Menzies, in which she discusses his home movie footage (see clip three).
According to Russell, it was designed to 'stimulate interest and to entertain'. With this in mind it is not a comprehensive record of Australia's political history, particularly with regard to the contribution of women. The documentary highlights the wealth of the archival collection held at the NFSA and has been curated in a way to show the link between film and politics in Australia.
The Canberra Files was a 60 minute live screening of political footage presented in person by Michael Caton and Lisa Chappell at Parliament House in August 2004. This DVD version was produced in 2006 and is presented by Michael Caton.