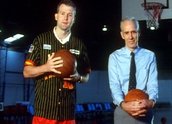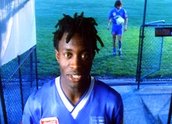 Boys and Balls (1994)
Synopsis
A light-hearted examination of the appeal of ballsports to men and boys. Players discuss cricket, football and basketball. Famous sportsmen contribute to the debate. The film features HG Nelson, Roy Slaven, Ron Barassi, Merv Hughes, Derek Kickett, Andrew Gaze, Brian Nankervis, Paul Kelly and Ted Whitten.
Director Sue Thomson's other credits include The Last Great Amateurs (2004), about the Melbourne Phoenix Netball Club, and The Fifth Set: Australia and the Davis Cup (2000).
Curator's notes
The film is enjoyably humorous and includes some delightfully frank moments from men and boys, capturing their feelings about balls, about winning and about losing.