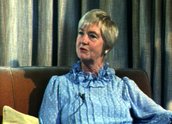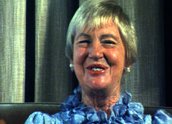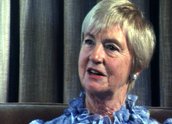 Betty Pounder (1988)
Synopsis
Australian dancer and choreographer Betty Pounder (1921–1990) is interviewed about her life. She recalls her years with the Sydney based theatre company JC Williamson and the joy of performing and dancing. Later in her career she became a choreographer.
Curator's notes
Although this is a simple 'talking head' documentary, it is highly watchable. The interview is well researched and Betty recalls with vigour, humour and thoughtfulness her life in the theatre.
The film was produced as part of the Australia Council's Archival Film Series.