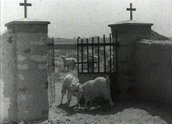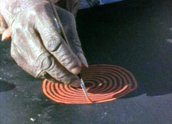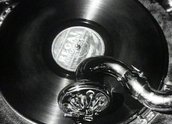 Benny and the Dreamers (1992)
Synopsis
A documentary about the Pintubi people's first contact with white people, and the affects of dispossession and institutionalisation when the peoples were forced from their lands into missions.
Curator's notes
In the 1930s, the Pintubi people came into contact with Westerners for the first time. Benny and the Dreamers is a documentary about that first contact. It talks about personal responses to this first contact with whites, such as the attraction of having an easy and accessible food source, which was sustained through trade, and the eventual breakdown of the social group due to dispossession. There are many interesting aspects to this film, one being the gradual realisation by the Pintubi that their country was no longer theirs alone, and many of the main subjects in Benny and the Dreamers talk about the experience of being taken into the mission at Hermannsburg – the confusion of being confronted with strange cultural ways as well as realising that relatives they believed to have perished were all present in Hermannsburg.
The Pintubi peoples' land is in the centre of Australia west of Alice Springs, and Benny Tjapaltarri is one of the few Pintubi who remembers life before contact with Westerners. Benny tells us about the first time he tasted Western food – in this case jam – and the taste delighted him. Freddy West Tjakamarra tells us how he thought that the tinned food contained human flesh. Ronnie Tjampitjinpa says that when he first saw white people he thought they were devil monsters. Yanatjarri Minyin Tjampitjinpa laughs as he recalls his first impression of trousers with zips on them.