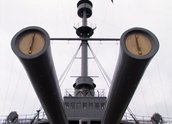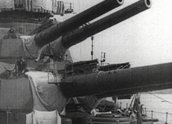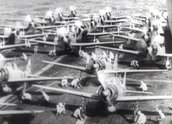 The Battleships (2000)
Synopsis
A four-hour documentary miniseries examining the rise in importance of the battleship from the wooden sailing ships of the Elizabethan age to the dreadnoughts of modern history.
Curator's notes
An excellent documentary miniseries. It is well written and delivers what it promises through an effective and dramatic mix of stills, paintings, stock footage, new footage and interviews with seamen and naval experts, underscored by evocative music.
Producer Rob McAuley and director Peter Butt have made two other series in a similar vein, The Airships and The Liners. Peter Butt's other documentaries include, Silent Storm, Fortress Australia and Lies, Spies and Olympics. Rob McAuley, has made Voyage to the Tip of the Earth, King of the Channel and The Fastest Man in the World on Water.