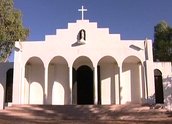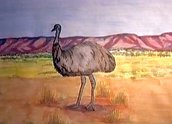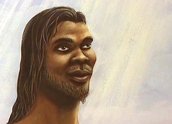 The Art of Healing (2005)
Synopsis
A documentary about an Arrernte woman Agnes Palmer, and her vision of painting the walls of the Santa Teresa church in Ltyentye Apurte (Santa Teresa), an Aboriginal community one hour south of Alice Springs.
The Art of Healing is part of the Nganampa Anwernekenhe series produced by Central Australian Aboriginal Media Association (CAAMA) Productions. Nganampa Anwernekenhe means 'ours' in the Pitjantjatjara and Arrernte lanuages, and the series aims to contribute to the preservation of Indigenous languages and cultures.
Curator's notes
A beautifully told story about the vision of Arrernte woman Agnes Palmer, and how her vision of telling the biblical story with Aboriginal characters became a reality. The film itself tells of the interpretation of a traditional Western text (the Bible) through Indigenous expression. It is expressed in filmic terms through the fusion of colours, shapes and texture in that the Aboriginal artists directly inspired by their environment literally use Western space (the church) as the canvas and through their interpretation bring the Dreaming alive through the telling of biblical stories.