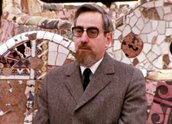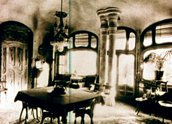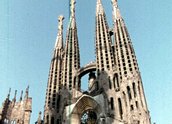 Antonio Gaudi: to a Dancing God (1974)
Synopsis
The documentary celebrates the work of Catalonian architect Antonio Gaudí (1852-1926), showing his many architectural works around Barcelona and interviewing a range of experts. Gaudí's style is a combination of Gothic, biomorphic shapes and Art Nouveau.
His most famous work is La Sagrada Família, the Cathedral of the Holy Family. It is one of the best-known buildings in the world today. Gaudí saw it as a tribute to God.
Curator's notes
While the film was made in 1974, it remains an excellent film for discussing the meaning of artistic expression. Gaudi's belief that his artistic work was a form of spirituality has led some Spaniards to request his application for sainthood.
Half of Barcelona attended Gaudí's funeral in 1926 and he is buried in his as yet incomplete masterpiece, La Sagrada Família. Since his death, the completion of the cathedral has progressed in fits and starts. It is currently scheduled for completion in 2010.