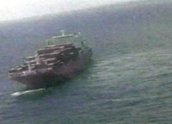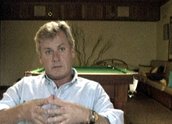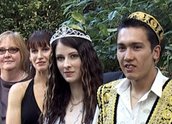 Anthem: An Act of Sedition (2004)
Synopsis
A documentary by filmmakers Tahir Cambis and Helen Newman addressing the contemporary events that have changed the political and cultural landscape. It travels from Australia to Iraq, Afghanistan and the United States between 2000 and 2004. It addresses the disempowerment of Indigenous Australians, the treatment of refugees and asylum seekers in Australia, changes in Commonwealth Government policies on border protection since MV Tampa and Siev X in 2001, the global ramifications of the events of 11 September 2001, the wars in Iraq and Afghanistan, the 2002 Bali bombings and the crackdown on freedom of expression and dissent in both the US(United States) and Australia.
Curator's notes
Director Tahir Cambis is a filmmaker who wears his heart firmly on his sleeve, immersing himself fully in his subject matter. A sprawling and ambitious documentary, Anthem at times suffers from its highly subjective viewpoint and verges on being a little too didactic. Sometimes the film strains slightly under the weight of too many ideas at once and almost loses its way. However, its impassioned plea is provocative and Cambis and Newman must be applauded for attempting to make sense of the complex intersecting political, social and cultural forces that have shaped both the Australian and global landscape since 2001. Together with friend and social activist/filmmaker Helen Newman, Cambis embarked on a four-year personal journey, which took him from the streets of Sarajevo, Kabul, Baghdad and New York, to inside Australia's detention centres and onto the lawns of Capitol Hill.
The film is loosely structured in three acts: Race and Identity, Truth and War, Freedom and Tyranny, but all three themes intersect as the film unfolds. It uses title cards, quotes and subtitles to underscore (or challenge) the images on screen and employs the singing talents of the Indigenous female group Tiddas to sing the documentary's alternative anthem. Most of the characters are the everyday people affected by the 'war on terror' and Australia's mandatory detention policies – women, children, families, survivors. These characters are portrayed with great humanity (a strength developed by Cambis in his debut film Exile in Sarajevo (1997)). Well-known activists and civil libertarians also appear in the film, including Julian Burnside QC, photojournalist Tim Page and human rights advocate Bianca Jagger. Combined with co-narration by Cambis and Newman, these elements create a persuasive call to action and cry against complacency aimed at provoking an emotional response in its audience.
Anthem won Best Documentary at the 2006 Australian Reel Life on Film documentary film festival.