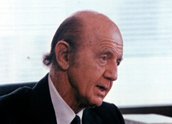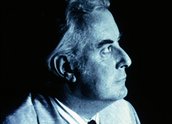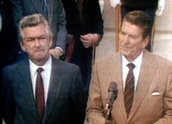 Allies (1983)
Synopsis
The documentary looks at diplomatic relations between Australia and the USA since the Second World War. Using interviews and archival footage, the documentary leads the viewer to question the role of the CIA and other US agencies in the internal affairs of Australia and other countries. Topics covered include the Petrov Affair, the Vietnam War, Indonesia and the Whitlam Government.
Curator's notes
In the 1960s Australia had committed troops to the Vietnam War and was a staunch ally of the USA. When the Whitlam Government (1972-1975) withdrew troops from Vietnam, relations between Australia and the USA became strained. The documentary suggests that the CIA and other US agencies were nervous because of the US bases in Australia, the presence of which relied on solid diplomatic relations.
This documentary was released when the Hawke Labor government first came to power.
The executive producer, David Roe, has feature film credits on Hurrah (1998), Storyville (1992), The Coca-Cola Kid (1985) and Running on Empty (1989). The producer, Sylvie Le Clezio, produced Storyville. She also directed the documentary I Cover the Waterfront (1999). Director Marian Wilkinson is an author and journalist whose books include, The Book of Leaks, Dark Victory and The Fixer: The Untold Story of Graham Richardson.