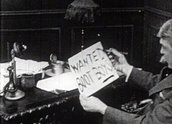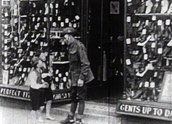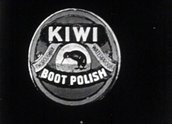 Kiwi Shoe Polish: Shine Sir (1914)
Synopsis
This Kiwi shoe polish cinema advertisement is a short narrative about two boys who want to apply for the vacant positions at the Imperial Hotel, London. The hotel's boot staff have departed to join the Army. The two boys lament that they can not clean boots so an Australian soldier buys them a tin of Kiwi boot polish each. The Hotel Manager is so impressed with the boys' work that he hires them.
Curator's notes
It wasn't until the early years of the twentieth century that leather became readily available to the masses and with the advent of war, the demand for well polished boots lead to the need for an easy to use boot polish. Kiwi shoe polish was the first of its kind. At the same time, shoe polishers increased in number and popularity.
This cinema advertisement illustrates what employers on the home front faced when their staff enlisted themselves into the war effort.