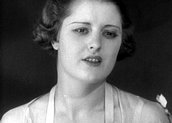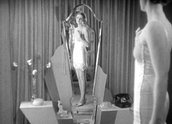 Berlei Cinema Advertisement: It Isn't Done (1930)
Synopsis
The 'futility of careless dressing and the importance of correctly moulded figure lines' is demonstrated through the fitting of a Berlei foundation garment underneath all frocking.
Curator's notes
According to Berlei's own advertising slogan of the past – Berlei products are the 'the foundation upon which fashion rests'. This 1930 cinema advertisement for Berlei continues a tradition in designing fashionable and comfortable women's corsetry that began in 1919 with the foundation of Berlei Ltd by Fred Burley.
This advertisement, as well as showing off the fashions of the 1930s, is also a beautiful example of set design. The art deco interiors with shaped mirrors, door frames and seating all align with Berlei's reputation for quality and beauty.