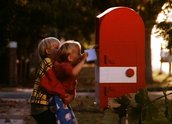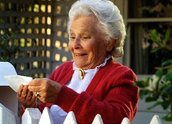 Australia Post – We Deliver 1 (1988)
Synopsis
These are two of a series of television commercials (TVCs) promoting Australia Post's new corporate identity as well as its products and services, and featuring the 'We Keep Australia Posted' song.
Curator's notes
Television advertising played a major role in the establishment of Australia Post's new corporate identity in the latter part of the 1980s. This series of commercials set out to promote the corporate image, while at the same time promoting Australia Post's individual products and services – some new and some well established. The series was produced by reworking material from existing Australia Post television campaigns, overlayed with a song featuring the slogan 'We keep Australia posted'. The commercials linked the public's existing product knowledge to an all-encompassing notion of delivery services, suggesting Australia Post as the first port of call for anything delivery related. This marketing approach came to be widely known in the 1990s as 'branding'.
The series is also a good example of the way in which the use of music in television commercials had changed by the late 1980s. As audience reading of film and television narrative became more sophisticated, and a language of music over image evolved, advertisers were able to squeeze more 'meaning' into the same 60-second (or less) ad. The 1960s and 1970s advertising jingle, played over a foregrounded product, had been replaced by a more complex articulation of ideas. Music and narrative, often laden with emotion, were now what was foregrounded, with the product and the 'brand' merely a suggestion.
Prior to 1992, under the Australian Content in Advertising standard, virtually all commericals shown on Australian television were made in Australia or principally by Australians. As a result, television ad production was a thriving sector of the Australian film and television industry. Its healthy project budgets sustained the facilities and equipment infrastructure relied on by all sectors of the industry, and its high project turnover provided technical and creative skills development to a wide range of personnel. Internationally, Australian television commercials were recognised as amongst the most technically advanced and creatively sophisticated in the world.