Jan Chapman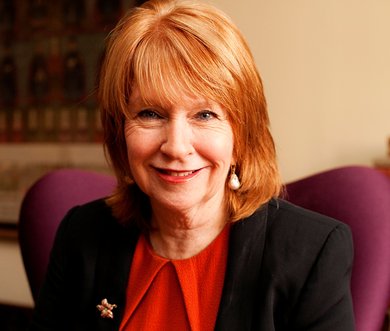 See also
Related people
Related events
Jan Chapman's body of work is among the most distinguished of any Australian producer. Profile by Richard Kuipers.
The public perception of filmmaking is generally of directors supplying the creative drive while producers raise finance and organise logistics to bring those visions to life. While this may very broadly be true, there are producers whose creative capacities and personal interest in subject matter play a substantial if not defining role in their choice of projects.
Such a producer is Jan Chapman. Involved in television and feature films for more than 30 years, Chapman's body of work includes The Piano (1993), Lantana (2001) and Bright Star (2009), and is among the most distinguished of any Australian producer.
First contact
Born in the steel town of Newcastle, New South Wales, in 1950, Chapman's first contact with filmmaking came during her university studies in English and Fine Arts in the late 1960s. At this time there was virtually no Australian feature film production but an atmosphere of hope and expectation was raised in 1970 when the Gorton government announced the establishment of the Australian Film Development Corporation and the Experimental Film Fund, among other initiatives.
Along with Phillip Noyce, her first husband and future leading Australian filmmaker, Chapman was involved with the Sydney Filmmakers' Co-op and associated with its offshoot, the Sydney Women's Filmgroup. Gaining experience in everything from 16mm cinematography and editing to the practicalities of distribution and exhibition, Chapman directed several shorts including Just a Little Note (1970) and the documentary I Happened to Be a Girl (1974).
A contemporary of filmmakers such as Gillian Armstrong, with whom she would later work, Chapman's early experiences coincided with the arrival of the Australian New Wave. The Australian Film Commission launched the Women's Film Fund in 1976 with the mission to support storytelling from a female perspective and promote career paths for women in film and television. Such initiatives coincided with, and were in many cases driven by, the powerful wave of feminism in the 1970s.
Public debate and the emergence of feminist film theory at tertiary institutions helped create an environment of optimism and opportunity that would have a profound effect on everything from experimental cinema to mainstream commercial productions. By the mid-1980s, when Jan Chapman was taking her first significant steps in production, general audiences were exposed to more films by women than at any time since the dawn of cinema.
After serving as continuity person on Noyce's acclaimed short feature Backroads (1977) and assistant director on Palm Beach (1979), the highly regarded feature by experimental filmmaker and key Ubu Films and Sydney Filmmakers' Co-op figure Albie Thoms, Chapman moved into television production. Working in the Education unit and later in the Drama division of the ABC, Chapman was asked to produce Sweet and Sour (1984), a hugely popular series about a young band attempting to get a foothold in the rock'n'roll industry.
Creative combinations
After producing a series of telemovies including Displaced Persons (AFI Award for Best Direction in a Telefeature, 1986), Chapman hired a promising young New Zealander named Jane Campion to direct an episode of the 1986 ABC TV series, Dancing Daze. It was the start of a partnership that would produce the 1987 telemovie Two Friends, the Oscar and Cannes Palme d'Or-winning international hit The Piano (1993), Holy Smoke (1999) and, most recently, Bright Star (2009), Campion's acclaimed drama about the love affair of tragic poet John Keats and his neighbour, Fanny Brawne.
Chapman's long and successful association with Jane Campion is one of the most significant creative combinations in Australasian cinema. In addition to the films Chapman has produced for Campion, she has served as script editor on Campion's An Angel at My Table (1990) and script consultant on The Portrait of a Lady (1996).
Chapman has collaborated with many prominent female directors including Gillian Armstong, whose 1992 feature The Last Days of Chez Nous was Chapman's first film as an independent producer following her departure from the ABC in 1989.
Chapman was executive producer of Somersault (2004), the award-winning debut by Cate Shortland (who made Lore, 2012), and produced Shirley Barrett's Love Serenade (1996), winner of the Camera d'Or (best first film) at Cannes in 1996.
Though not a commercial success the second Chapman–Barrett production, Walk the Talk (2000), is regarded by many observers as one of the most underrated Australian films of its time.
The human condition
Aside from her obvious commitment to female directors, Chapman's work is marked by examinations of the human condition and the complex relationships between men and women. Storytelling and character dominate: it would seem unlikely for Jan Chapman to produce a special effects action spectacular though the thought of that is rather tantalising. Far from being solely concerned with stories told by women about women, Chapman's productions include Naked: Stories of Men (1996), a six-part drama series written and directed by men that placed Australian masculinity under the microscope.
In 2001 Chapman produced Lantana, a potent adaptation of Andrew Bovell's play Speaking in Tongues. A triumphant return to filmmaking by director Ray Lawrence 16 years after Bliss (1985), Lantana became the first film to win all six major categories at the AFI awards. That record has only been bettered by Somersault, which won all 13 AFI awards for which it was eligible in 2004.
Chapman's track record in television is as impressive as her silver screen achievements. Come in Spinner (1990), an adaptation of Dymphna Cusack and Florence James's novel set in Second World War Sydney, won the AFI Award for best mini-series and Two Friends picked up the gong for best telemovie.
A distinguished line
Jan Chapman is part of a distinguished line of female Australian film producers that stretches back to Lottie Lyell and the McDonagh sisters in the silent and early sound era, to Patricia Lovell (Picnic at Hanging Rock, (1975); Gallipoli, 1981). Jan Chapman's outstanding success can be attributed to a combination of good judgement and her formidable skill in attracting major talent and nurturing, packaging and sending their stories into cinemas and onto television screens. In 2004 Jan Chapman was awarded the AO (Officer in the General Division of the Order of Australia) in the Queen's New Year's Day honours list for her services to the Australian film industry.