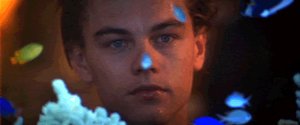 Our homepage features some of the most consistently searched-for feature films on ASO.
This diverse list spans 100 years and various genres (comedy, drama, musical). What each film has in common is a story with popular appeal, that is appealingly told.
The most popular feature films on ASO, in reverse chronological order:
Image: Leonardo DiCaprio in Romeo + Juliet (1996).