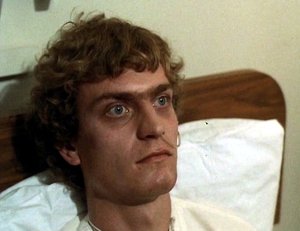 The Melbourne International Film Festival (MIFF) is not only the oldest film festival in Australia, but one of the oldest in the world. It began in 1952, within a few years of the Cannes (1946) and Berlin (1951) film festivals.
MIFF is a strong supporter of Australia film. Our homepage features Australian opening night selections from recent years including the restored The Sentimental Bloke in 1995; Harvie Krumpet and Japanese Story in 2003; Little Fish in 2005; Not Quite Hollywood in 2008; and Balibo in 2009.
MIFF not only hosted the world premieres of Balibo and Not Quite Hollywood, it supported the production of both films through the MIFF Premiere Fund. Other MIFF Premiere Fund films include Save Your Legs! (2012), The Curse of the Gothic Symphony (2011), Mother of Rock: Lillian Roxon (2010), Bran Nue Dae (2009) and Celebrity: Dominick Dunne (2008).
This year's MIFF Premiere Fund films debuting at the festival include Mark Hartley's remake of Patrick (1978, pictured above left); portmanteau film Tim Winton's The Turning; dramatic features These Final Hours and Galore; and the documentaries Aim High in Creation and In Bob We Trust.
Also highlighting homegrown films at MIFF is The Age Critics' Award for Best Australian Feature which has gone to The Eye of the Storm (in 2011) and Hail in 2012.
This year's Melbourne International Film Festival (MIFF) runs 25 July to 11 August.
More information
MIFF website with program and booking information
MIFF Premiere Fund Films on Pinterest