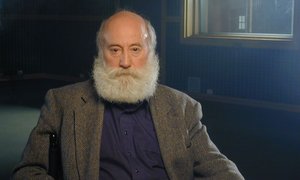 The NFSA is awarding veteran producer David Hannay with the 2011 Ken G Hall Award for Film Preservation.
Hannay has more than 50 production credits in feature films, documentary and television. He began as a child actor in the 1940s. After the lean feature film production years in the 1950s and '60s, his producing career took off in the late 1960s and he has amassed over 50 credits since then.
Other honours awarded to Hannay include a Human Rights Australia Film Award (1988), life membership of the Screen Producers' Association of Australia and a Raymond Longford Award from the AFI in 2007.
The Ken G Hall Film Preservation Award was initiated by the NFSA in 1995 to acknowledge individuals or corporations that have made an outstanding contribution to the art of moving image and its preservation. Hannay has helped save production materials in danger of destruction, assisted in locating and preserving original film components and lobbied on behalf of archival interests, both in Australia and abroad. Past recipients of the award include Patricia Lovell, Phil Noyce and Anthony Buckley.
Hannay will receive the award on 2 November in Canberra, ahead of a special Canberra International Film Festival screening of one of his films, Death of a Soldier (1986).
Read more about David Hannay and the Ken G Hall Award for Film Preservation at the NFSA website.