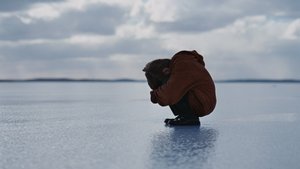 In The Last Ride (2009) a 10-year-old boy (played brilliantly by Tom Russell) and his father (Hugo Weaving) speed through salt pans covered with a film of water. Nothing else moves in the vast, pale space except their stolen 4WD. It is a magical image until the son is ordered out of the car and abandoned, and eeriness folds in around him.
In years to come, I will remember that location whenever director Glendyn Ivin's debut feature is mentioned. Salt lakes were never in Denise Young's original novel, but they were in Mac Gudgeon's script. Both were set around Broken Hill, which was considered as the location but the focus shifted to South Australia when the Flinders Ranges was showcased in Lucky Miles (2007) and the Adelaide Film Festival and the South Australian Film Corporation offered finance. The creative team decided SA was right for the story, and audiences will agree. Filming on Lake Gairdner, north-west of Port Augusta, was just plain irresistible.
Since cameras rolled on Last Ride, two other major feature films have been shot in Broome and surrounds, in Western Australia. Location is absolutely central to both stories, so while Broome is well over 4,000 kilometres from Australia's major film production centres, location was not on the negotiating table. Bran Nue Dae (2009), directed by Rachel Perkins, is based on the stage play of Broome musician, composer and living legend Jimmy Chi, while Mad Bastards (2010) is a continuation of several short film collaborations between director Brendan Fletcher and local music act The Pigram Brothers. The film weaves their music and local stories together.
Last Ride is in cinemas from tomorrow (2 July). Bran Nue Dae closes the Melbourne Film Festival on 8 August and opens in 2010, as will Mad Bastards.
Visit the Last Ride official website.
Read AFI interview with director Glendyn Ivin.